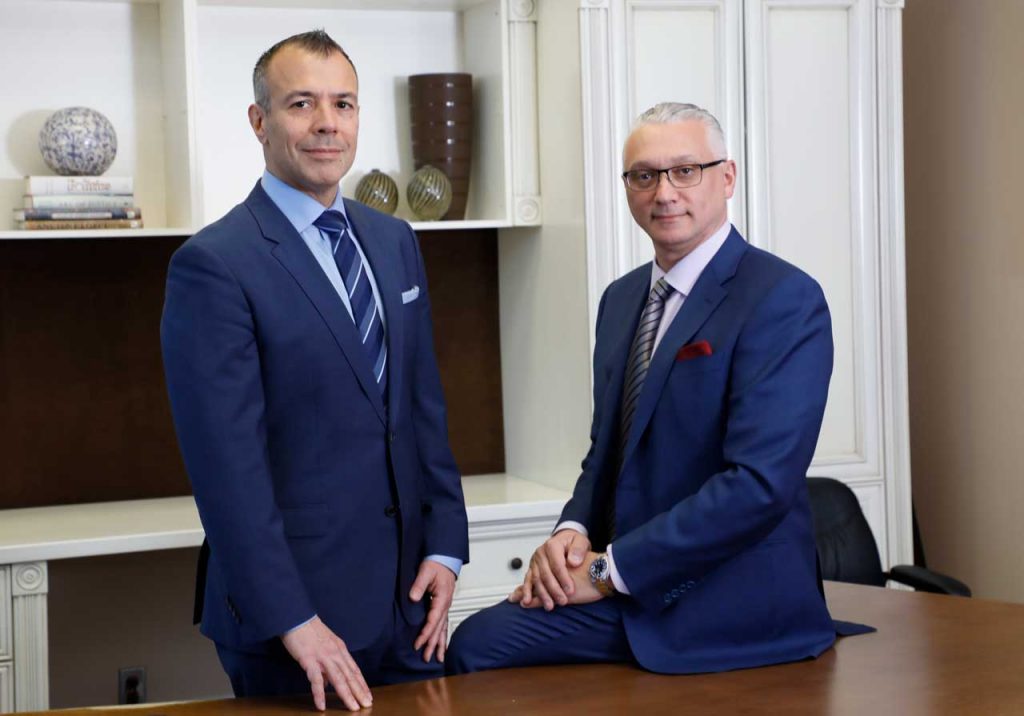 Romeo Pitaro Injury and Litigation Lawyers
For over 46 years combined, Romeo Pitaro Family Law and Personal Injury Lawyers has helped injured and disabled clients in the Greater Toronto Area and throughout Ontario. Our compassionate, knowledgeable lawyers have a record of success and have recovered over $200 million in compensation for our clients.
We have sued every major insurance company in Ontario on behalf of our injured clients to recover from at-fault parties.
We care. We listen. We get results.
Called to the bar in 1996, Domenic Romeo and Sam Pitaro were part of a prominent personal injury law firm in Toronto for 11 years. Seeing a need for lawyers who practice personal injury and disability law throughout York Region and the GTA, in 2007 we began our own firm to better serve the area's needs.
Our goal is to get results that will make a difference in your life. We will listen to your unique situation and determine how to best serve your needs. We also communicate very effectively with the other side, getting your situation and your needs across to them and fighting for your rights.
When choosing a lawyer, you are best served by one who has experience and a record of success, and who is dedicated to personal injury law and litigation. Just as importantly, you need a lawyer you can work with, who will listen to you and be responsive to your needs.
Coming To See Us?
All initial appointments are free and cases are taken on contingency. That means that you do not pay unless you recover compensation, and you only pay at the end of the case. That also means that you risk nothing by speaking to us; if your case is not viable, we'll let you know at no cost.
We offer translation services that help us serve you in your own language.